Lazer has a new distributor for the United Kingdom, Madison! From their press release earlier today:
Madison is delighted to announce that after a period of positive discussion, Belgian helmets specialists Lazer, are now to be distributed exclusively in the UK and Ireland via Madison.

As the UK's leading distributor of cycling parts and accessories, Madison are perfectly placed to bring the Lazer brand to the forefront of the UK marketplace. We look forward to working closely with Lazer with what will no doubt prove to be a fruitful partnership.

"Madison has an unrivalled track record in successfully marketing and selling helmets and is responsible for placing several million units over the years we have been active in this category. With all our experience and the considerable resources at our disposable our simple objective is to make Lazer the number one helmet brand in the UK and Irish markets. Lazer is a high quality progressive business with a long term outlook, fun to work with and above all else, they are driving helmet design forward through investment and innovation - a brand with a great heritage and an exciting future." Dominic Langan, Madison CEO.

"We are very pleased to secure a new partnership with Madison. Madison is a strong distributor in the UK with a long history of success. Lazer, founded in 1919, is the most experienced helmet manufacturer in the business. With our Wasp aerodynamic helmet and our Magneto eyewear as examples, Lazer is at the forefront of product innovation in both cycling and snow helmets as well as vision products. The combination of Madison and Lazer is guaranteed to be a formula for continued growth in the UK. The gloves are off and the helmets are on. We are going for pole position in the UK!" Sean Van Waes, Lazer CEO.
Lazer will also be supporting the Madison Genesis Cycling Team. Check out the custom Lazer Helium helmet that they will be debuting tonight at the Pearl Izumi Tour Series!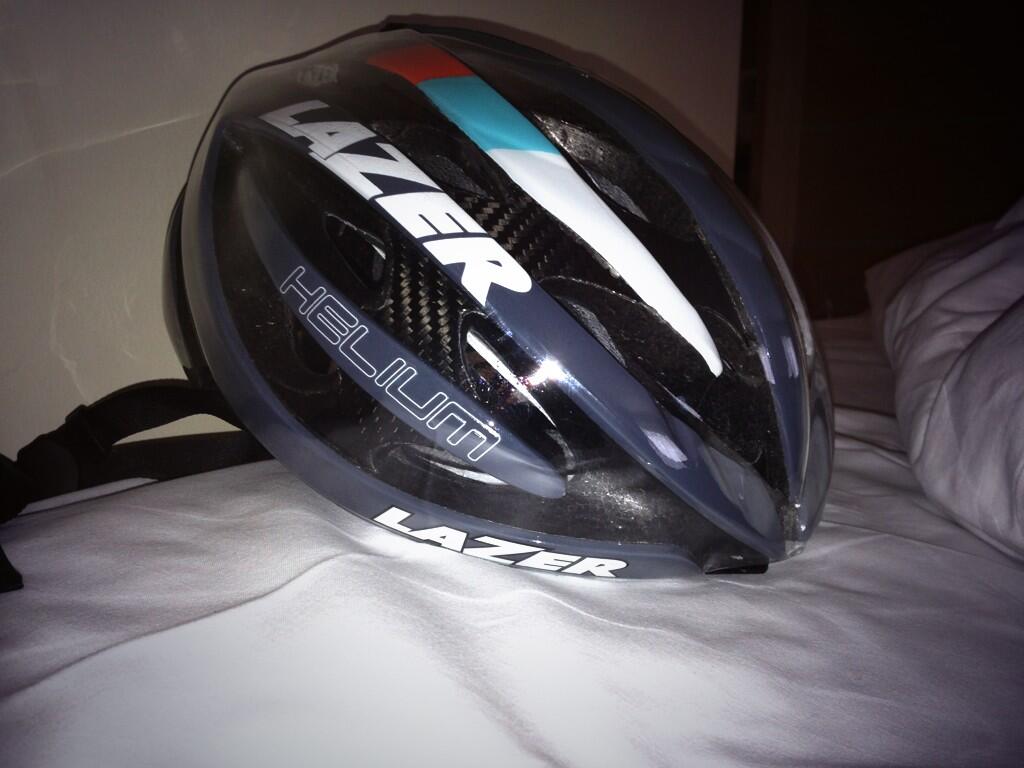 We are looking forward to the future with our new partner in the UK!
Share on Facebook